Government and Other Resources
- The Federal Reserve Board on Thursday, April 30, 2020, announced it is expanding the scope and eligibility for the Main Street Lending Program. This program was developed to help credit flow to small and medium-sized businesses that were in sound financial condition before the pandemic. Read the Main Street Lending Program FAQ here.
Overview: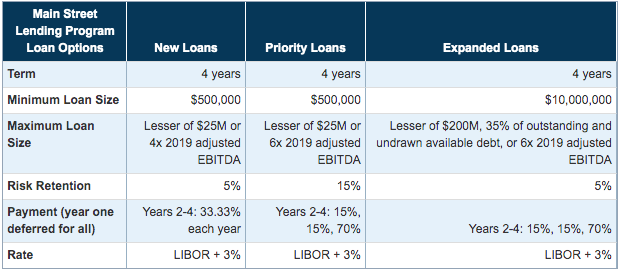 - The Federal Reserve Board: Review the Federal Reserves announcement on the additional actions its taking to provide up to $2.3 trillion in loans to support the U.S. economy here.
- The U.S. Chamber of Commerce provides State-by-State Business Re-opening Guidence here.
- ICSC summarizes the Federal Reserve Action, pulling out the highlights here.
- CMBS Borrower's Guide: Access CRE Finance Council's guide for communicating with your servicer regarding interruptions to cash flow resulting from COVID-19
- Review a summary of the CARES Act here. Visit the ICSC Global Public Policy CARES Act FAQ for more information.
Watch the CDC's Private Sector Call: Update on Coronavirus Disease (COVID-19) Response, April 20, 2020