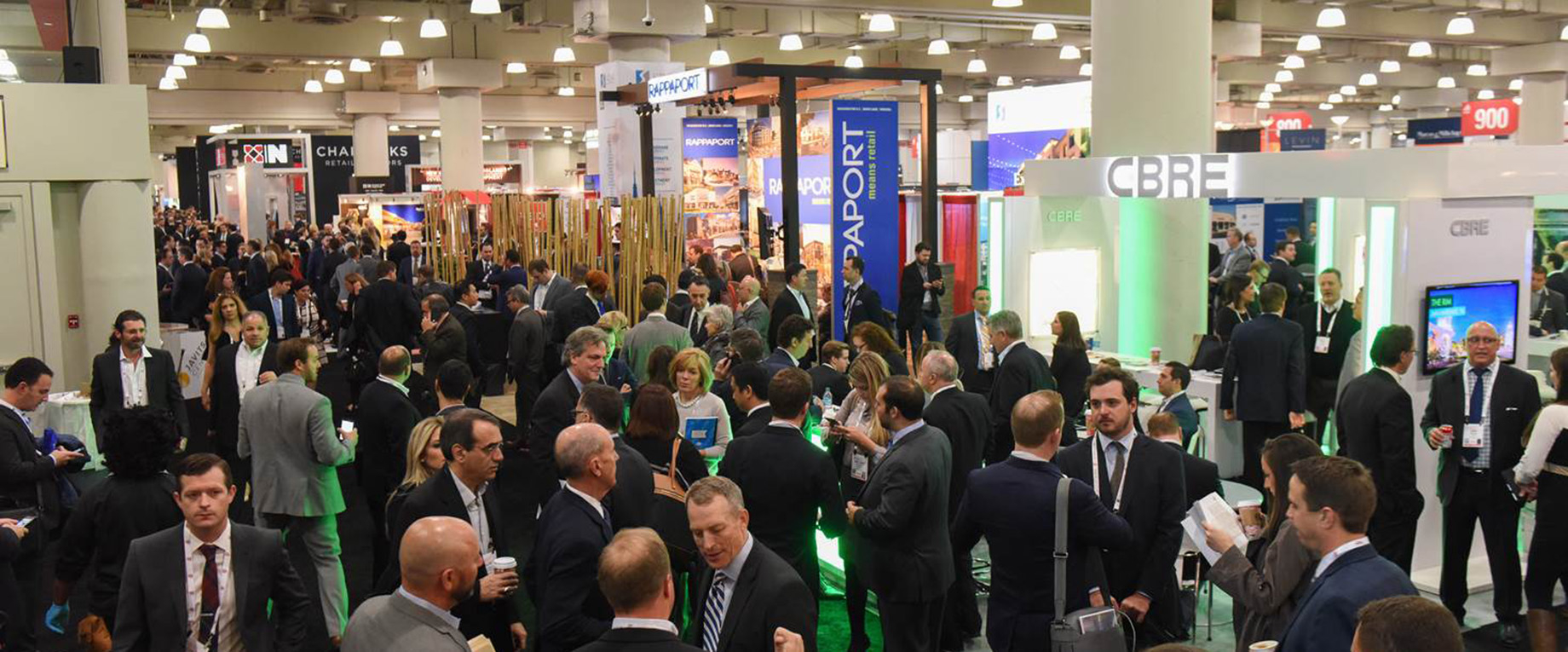 Diversity, Equity & Inclusion
We recognize that our ability to serve our members is strengthened by working and engaging with people with different backgrounds, cultures and viewpoints. Our Partners in Diversity & Inclusion program is a forum for members to collaborate and improve their efforts to nurture greater diversity and inclusion industry-wide.
Business & Networking
Our events promote networking and sharing ideas to advance our members' businesses and professional interests. ICSC members receive reduced or complimentary event registration rates and have access to our comprehensive membership directory.
Industry Insights
Members stay competitive with research and the latest news on the rapidly changing marketplaces industry. Membership includes complimentary access to Commerce + Communities Today covering the marketplaces industry as well as member-focused coverage of news and trends.
Our exclusive industry research, available only to ICSC members, provides in-depth statistics and analysis to take your career and business to the next level.
Global Public Policy Outreach
ICSC works to protect our members' public policy interests by joining forces with you to advance the priorities of the marketplaces industry in Washington DC. Our Office of Global Public Policy advocates for legislative, regulatory and political outcomes that benefit our members as well as the communities they serve.
Professional Development
Our professional development opportunities are well respected in the marketplaces industry and designed with today's professionals in mind. ICSC's educational programs are led by experienced industry experts, online, in the classroom or at your own offices.
Achievement of our Certified Retail Real Estate Professional (CRRP) Certification highlights professional competency within a broad range of retail and real estate specialties.
Additionally, members are eligible for a variety of scholarships through the ICSC Foundation.
ICSC Health Plans
With ICSC Health Plans, employer companies and their employees will have access to medical, dental, vision and life insurance built for smaller-sized companies and offered through a simplified web-based platform. ICSC Health Plans utilizes UnitedHealthcare's largest preferred provider organizations and Mercer's Multiple Employer Solutions.
Member Perks
ICSC Member Perks provides members access to exclusive discounts and corporate rates on meals, movie tickets, car rentals, hotels, air travel and more. With over 300,000 available discounts across 10,000 cities in the United States and Canada, you'll never be far from savings.