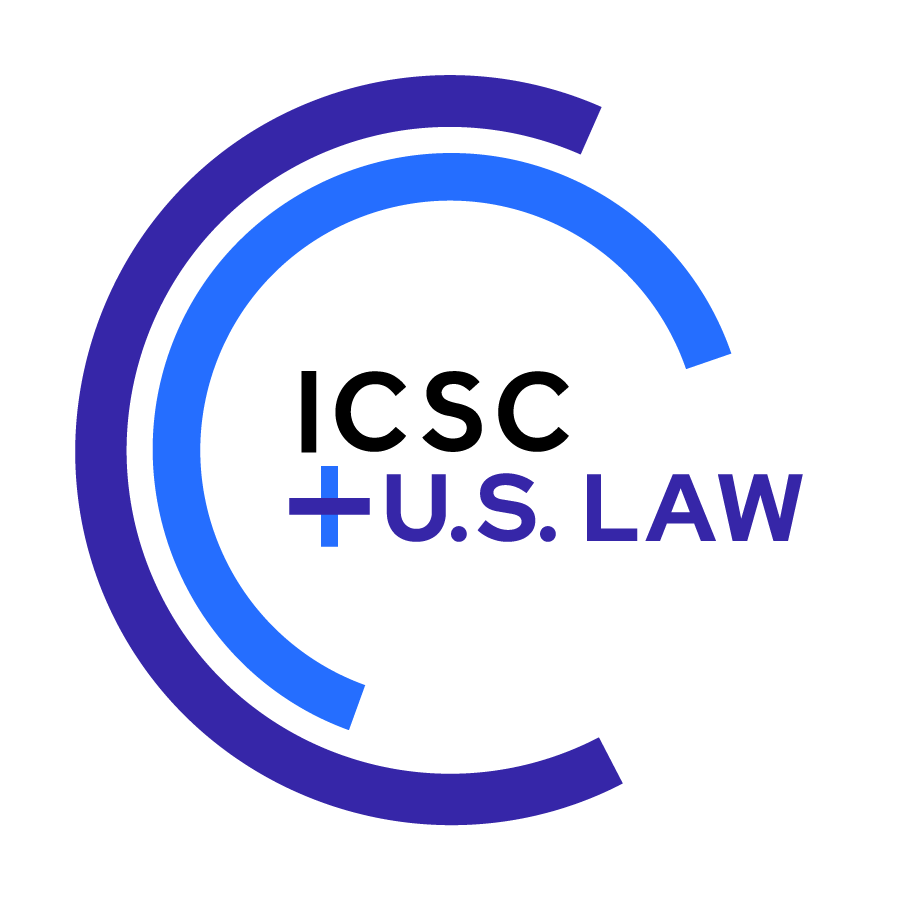 For over 50 years, ICSC+U.S. LAW has been a must-attend event for legal practitioners in the Marketplaces Industry. Join colleagues in San Francisco this fall and get the impactful, timely legal content you've come to expect, plus opportunities to make new connections to drive your practice forward.
CLE Information & State Approvals
Schedule At-a-Glance
Wednesday, November 3
12:00 – 8:00 pm • Badge Pickup
2:00 – 3:15 pm • Sessions
3:30 – 4:45 pm • Sessions
5:00 – 6:00 pm • First Timers' Reception
6:30 – 8:00 pm • Welcome Reception
Thursday, November 4
7:00 am – 6:00 pm • Badge Pickup
7:00 – 7:45 am • Continental Breakfast, Welcome Remarks
& Tribute to Dick Goldberg
8:00 – 9:15 am • Sessions
9:30 – 10:45 am • Sessions
11:00 am – 12:15 pm • Sessions
12:15 – 1:15 pm • Lunch, 50th Anniversary Tribute & CEO Report
1:15 – 2:00 pm • Keynote
2:15 – 3:30 pm • Sessions
4:00 – 5:00 pm • Diversity Reception
9:00 – 11:00 pm • Dessert Reception
Friday, November 5
7:00 am – 1:15 pm • Badge Pickup
7:00 – 7:45 am • Continental Breakfast & ICSC Legal Update
7:45 – 8:45 am • Roundtable Discussions
9:00 – 10:15 am • Sessions
10:30 – 11:45 am • Sessions
12:00 – 1:15 pm • Sessions
Registration Fees*:
Member - $875
Non-member - $1,505
Public Sector/Student - $50
All attendees must be fully vaccinated to participate in ICSC+U.S. LAW. Instructions on how to submit proof of full vaccination will be sent to all registrants before the event starts.​ A negative COVID-19 test 48 hours prior to this event will no longer be accepted. Registration will close on October 27 to allow for attendees to upload their proof of vaccination.
*On-site registration will not be available.
Registration & Accommodation Process
Registration:
Firms sending multiple delegates must register attendees individually.
Conference registrations can be transferred to another attendee with no additional fee.
Conference registration cancellation requests received on or before October 27, 2021, will be subject to a $100 fee. Refunds will not be issued for cancellation requests received after October 27, 2021. All requests must be received by ICSC in writing.
Accommodation:
To book your hotel, you will need to first register for the conference. You will then receive a conference registration confirmation email, followed by an additional, separate email containing a custom link to book your hotel room at the San Francisco Marriott Marquis through onPeak. This link will be valid to book one room only under the name of the confirmed conference registrant. Hotel rooms are subject to availability at the time of registering for the conference.
If you choose to book your hotel at a later date, please refer to your confirmation email to access the housing link.
Please note the cut-off date to book your room is October 13, 2021.
Hotel cancellation policy: Rooms at the Marriott Marquis must be canceled 72 hours prior to the conference. Any time after that, a penalty will be incurred. Please consult your hotel booking confirmation for more information.
Know Before You Go
Please note that verifying your vaccine card through Cleared4 allows access to the conference, but we recommend that you bring your vaccine card (or a picture of your card on your phone plus a photo id) with you to San Francisco as the following still applies for the city of San Francisco and the San Francisco Marriott Marquis:
While proof of vaccination is not required to enter all businesses in San Francisco, the proof of vaccination requirement applies to two main categories of indoor businesses in San Francisco: (1) those that serve food and drink, like bars, restaurants, clubs, theaters and entertainment venues and (2) indoor gyms, yoga studios and other fitness establishments. These both are types of indoor businesses that by their nature create situations where the virus could spread more easily since people must remove their masks to eat and drink and exercise accelerates breathing. Vaccination requirements also apply to patrons and staff at large indoor events due to the large number of people gathering in an indoor space.
Currently, masks are required in all indoor spaces in San Francisco regardless of vaccination status.
Proof of vaccination can be the actual card or a photo of the vaccine card on a phone plus a photo id to confirm patrons' identities. All bars and restaurants in San Francisco must follow this proof of vaccine mandate.
The Marriott fitness center, breakfast buffet and View Lounge all require proof of vaccination to enter. For the fitness center, the guests must provide proof of vaccination and photo id at the front desk in order to access the health club
For the Marriott B55 Restaurant (breakfast only Friday/Saturday/Sunday) and the View (Tuesday-Saturday), the hostess will check the proof of vaccination and photo id before seating patrons.
Guests must be fully vaccinated to enter the health club/bar/restaurant. Vaccination dates must be 2 weeks after the second Pfizer or Moderna vaccine dose or the single Johnson & Johnson vaccine.
Negative COVID-19 tests are not accepted per San Francisco Mandate.
ICSC is committed to bringing our event attendees together safely and with the proper health precautions in place. We continue to follow guidelines and recommendations by the CDC and state and local governments on public events and gatherings and will keep you updated on the latest developments.
* Register here for automatic email updates about this event.
The ICSC+ event series delivers discipline-specific, forward-thinking content for the creators, designers, builders and thinkers who define contemporary marketplaces and spaces where people shop, dine, work, play and gather.