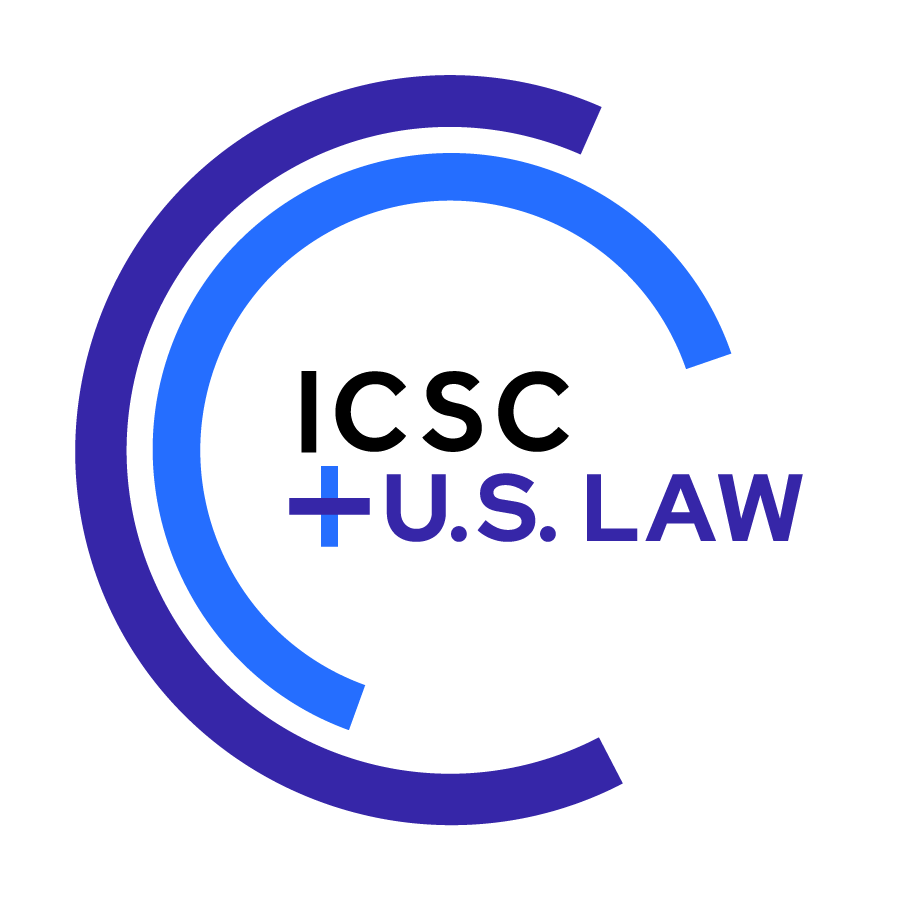 ICSC+U.S. LAW has been a must-attend event for legal practitioners in the Marketplaces Industry. Join colleagues in Phoenix this fall and get the impactful, timely legal content you've come to expect, plus opportunities to make new connections to drive your practice forward.
Please note: This year's event opens early on Wednesday, October 25; see the following at-a-glance schedule for details.
Schedule At-a-Glance
Wednesday, October 25
10:00 – 8:00 pm • Badge Pickup & Registration
12:00 – 12:45 pm • Lunch
12:45 – 1:00 pm • Welcome Remarks
1:00 – 4:30 pm • Opening/Concurrent Sessions
5:00 – 6:00 pm • First-Timer Reception
6:30 – 9:30 pm • Welcome Reception*
Thursday, October 26
7:00 am – 4:00 pm • Badge Pickup & Registration
8:00 – 11:30 am • Concurrent Sessions
11:45 – 1:15 pm • Lunch & Keynote Presentation
1:30 – 3:45 pm • Concurrent Sessions
4:30 – 5:30 pm • Diversity Reception
Friday, October 27
7:00 am – 2:00 pm • Badge Pickup & Registration
8:00 – 8:15 am • ICSC Legal Update
8:15 – 9:15 am • Roundtables
9:30 am – 1:00 pm • Concurrent Sessions
Registration Fees
Standard Rate (ends at 11:59 pm EST on October 24, 2023)
Member • $1,275
Non-Member • $1,950
Student Member • $50
On-Site Rate (starts at 12:00 am EST on October 25, 2023)
Member • $1,475
Non-Member • $2,150
Student Member • $50
Spouse/Partner Welcome Reception Ticket • $50 per person*
*To register a spouse or partner for the Welcome Reception, please select "Register Another Person" during registration, then add to cart. If you have already registered for ICSC+U.S. LAW, please click the Session Registration button and scroll to "Choose Registration Options" to select the Spouse/Partner Welcome Reception. Reception tickets are only good for this reception and are not applicable to the full conference registration.
Registration & Accommodation Process
Registration:
Firms sending multiple delegates must register attendees individually.
Conference registrations can be transferred to another attendee with no additional fee.
Conference registration cancellation requests received on or before October 11, 2023, by 4:00 pm ET will be subject to a $100 fee. Refunds will not be issued for cancellation requests received after October 11, 2023, by 4:00 pm ET. All requests must be received by ICSC in writing.
Accommodation:
To book your hotel, you will need to first register for the conference. You will then receive a conference registration confirmation email, followed by an additional, separate email containing a custom link to book your hotel room at the JW Marriott Phoenix Desert Ridge Resort & Spa ($339/night) or Marriott Courtyard/Spring Hill Suites ($269/night) through onPeak. This link will be valid to book one room only under the name of the confirmed conference registrant. Hotel rooms are subject to availability at the time of registering for the conference and the cut-off date to book is Wednesday, September 20, 2023.

Need to book a hotel room at two properties?
Please book available nights at JW Marriott or your preferred hotel. If October 24 is needed at JW Marriott, please contact onPeak either by phone at 877-541-9876 or via email at ICSC@ONPEAK.COM. A reservation specialist will be able to assist in booking another reservation at Courtyard by Marriott Scottsdale North or Springhill Scottsdale North for the remaining nights. If you would like to be added to the waitlist for October 24 at JW Marriott in case more rooms become available, please let the reservation specialist know.

If you choose to book your hotel at a later date, please refer to your confirmation email to access the housing link.
Hotel cancellation policy: Rooms at the JW Marriott must be canceled seven days prior to arrival. Rooms at Marriott Courtyard/Spring Hill Suites must be canceled 48 hours prior to arrival. Any time after that, a penalty will be incurred. Please consult your hotel booking confirmation for more information.
Notice to all ICSC Members: Please be advised that ICSC will only contact you through OnPeak, ICSC's official hotel provider. Any other email or phone solicitations offering hotel bookings are unauthorized and should be disregarded as spam notices.
ICSC is committed to bringing our event attendees together safely and with the proper health precautions in place but cannot guarantee that event attendees, exhibitors, vendors or other participants will not become infected with COVID, and by voluntarily attending an ICSC event, you accept and assume the risk of possible exposure or contraction of the same. Read ICSC's Event Terms and Conditions for more information.
Photo Credit: VisitPhoenix.com/The Scottsdale Plaza Resort
The ICSC+ event series delivers discipline-specific, forward-thinking content for the creators, designers, builders and thinkers who define contemporary marketplaces and spaces where people shop, dine, work, play, and gather.