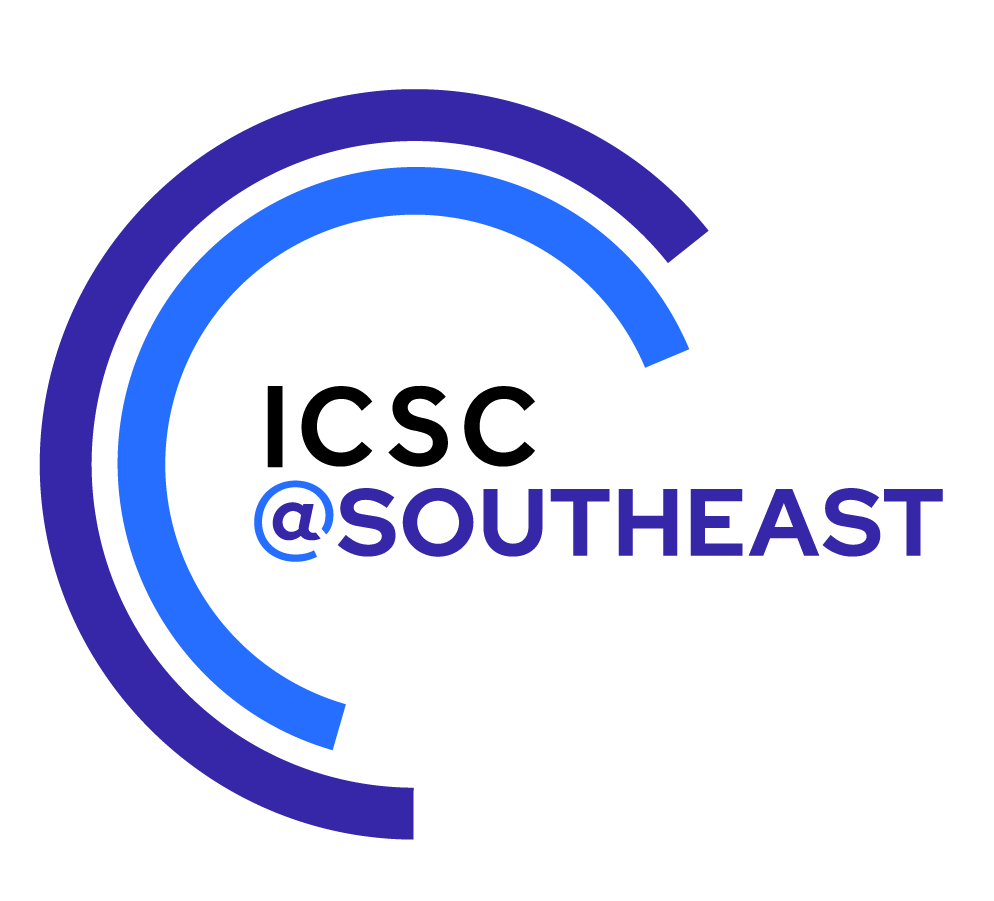 Create connections and catalyze deals with the innovators, dealmakers and changemakers driving the marketplaces industry forward in your region. Advance your business goals and experience the latest trends shaping the spaces where consumers shop, dine, work, play, and gather.
Schedule At-a-Glance
Wednesday, October 12
7:00 – 9:00 pm • Welcome Reception • Colony Square
Cost: $25
To sign up, select and add options to cart during registration. If you have already registered for ICSC@SOUTHEAST, please click the Session Registration button and scroll to "Choose Registration Options" to select the optional event you would like to attend.
Thursday, October 13
7:00 am – 5:30 pm • Badge Pickup & Registration
8:00 – 8:30 am • ICSC First-Timer, Student & New Member Orientation
8:00 – 8:45 am • Breakfast
8:40 – 9:00 am • Opening Remarks, Welcome & Introduction to the Program
9:00 – 10:00 am • Retailer Runway
10:00 am – 5:30 pm • Dealmaking & Retailer Central
10:00 – 11:55 am • Sessions
12:00 – 12:30 pm • Lunch
12:30 – 1:30 pm • Keynote Presentation
1:45 – 4:00 pm • Sessions
4:00 – 5:30 pm • Networking Reception
Friday, October 14
7:30 am – 2:00 pm • Badge Pickup & Registration
8:00 – 8:30 am • Breakfast
8:30 am – 2:00 pm • Dealmaking & Retailer Central
9:00 – 10:00 am • Women's Networking Breakfast
10:00 am – 12:00 pm • State of the States Sessions
12:30 – 1:30 pm • Boxed Lunch
Registration Fees*
Register at the Standard Rate (ends at 11:59 pm EST on October 12, 2022)
Member • $550
Non-Member • $1,100
Retailer Member • $0
Student Member • $50
On-Site Rate (starts at 12:00 am EST on October 13, 2022)
Member • $750
Non-Member • $1,300
Retailer Member • $0
Student Member • $50
Become a member or renew your membership and receive a credit to attend an upcoming ICSC event, excluding ICSC NEW YORK and ICSC LAS VEGAS.
* All cancellations are subject to a $100 cancellation fee for members and non-members; $25 for student members. Refunds will not be given for cancellations received after October 7, 2022. All requests for refunds must be received by ICSC in writing.
Hotel Reservations
In partnership with onPeak, ICSC's official hotel provider, we are offering discounted rates at select hotels. Hotel reservations for the Omni Hotel will close on September 20, 2022.

Notice to all ICSC Members: Please be advised that ICSC will only contact you through onPeak, our official hotel provider. Any other email or phone solicitations offering hotel bookings are unauthorized and should be disregarded as spam notices.
Exhibitor & Sponsorship Information
• To reserve your booth space for ICSC@SOUTHEAST, contact Logan Brodsky at lbrodsky@icsc.com or Keith Colavito at kcolavito@icsc.com.
Booth Applications for Returning 2019 Exhibitors opened on July 26.
New exhibitor applications opened on August 10.
• Sponsorship opportunities are available, contact Carlos Baudett at cbaudett@icsc.com.
Special Offer for Retailers
ICSC is excited to offer you an exclusive complimentary opportunity to showcase your brand at Retailer Central. Your package includes: one 6' draped table, company ID sign, 2 stools and event registrations. To take advantage of this opportunity, please contact: Allison Serpico at aserpico@ICSC.com.
In light of the recent COVID policy shifts across the country, and after careful consideration, we have determined proof of vaccination or a negative test is not required for attendance at ICSC events. We will continue to adhere to local guidelines and will notify registrants for any events that necessitate an adjustment to this plan.
ICSC is committed to bringing our event attendees together safely and with the proper health precautions in place but cannot guarantee that event attendees, exhibitors, vendors or other participants will not become infected with COVID, and by voluntarily attending an ICSC event, you accept and assume the risk of possible exposure or contraction of the same. Read ICSC's Event Terms and Conditions for more information.
The ICSC@ event series is our signature regional two- to three-day gatherings of innovators and dealmakers, who are dedicated to strengthening communities and economies by bringing the spaces where consumers shop, dine, work, play and gather to life.