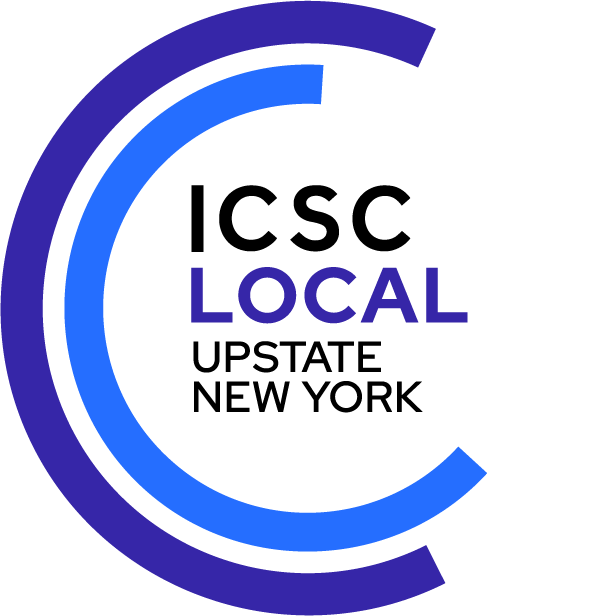 Thursday, September 29, 2022 • 4:00 - 7:00 pm ET
Join colleagues and industry leaders at this after-work event that will be full of opportunities to make industry connections and share the latest trends for marketplaces and spaces where people shop, dine, work, play, and gather.
Registration Fees*
Register at the Advance Rate (Registration closes September 27, 2022)
Member • $70
Non-Member • $90
Student Member • $25
On-Site Registration Rate
Member • $90
Non-Member • $110
Student Member • $25
*No refunds for cancellations.
Become an ICSC member or renew your ICSC membership and receive an event credit to attend an upcoming 2022 event, excluding ICSC NEW YORK.
Schedule
11:00 am – 4:00 pm • Get-Together: Golf at Shenendoah Golf Course**
4:00 pm • Badge Pick-Up & Introductory Networking
4:00 – 7:00 pm • Reception (Location: Turquoise Tiger)
**Get-Together: Golf (Optional Event)
Join us from 11 am to 4 pm for golfing and networking prior to the main reception event. You must register for the reception in order to sign up for the golf get-together. Please add this Optional Event to your cart during registration. If you have already registered for ICSC LOCAL UPSTATE NEW YORK and would like to register for the golf event, click the Registration Button and uncheck the "full program" option before signing up for the event.
Golf Get-Together Schedule
10:00 am • Registration at the Shenendoah Golf Course
11:00 am • Box Lunch Served & Tee time
Cost: $190
Hotel Reservation
Discounted rooms are available for ICSC LOCAL UPSTATE NY attendees at Turning Stone Resort. The discount applies to two room options:
The Lodge at Turning Stone. Room Rate: $279.00 + taxes and surcharge; $20.00 for more than two occupants per room.
The Tower at Turning Stone. Room Rate: $199.00 + taxes and surcharge; $10.00 for more than two occupants per room.
Please call the hotel directly to reserve your room. Use code "ICSC LOCAL UPSTATE NY" when booking. North America: 1-800-771-7711. Discounted rate is applicable for Thursday, September 29. Reservations must be made by September 6, 2022. Additional reservations will be accepted and confirmed based on room availability.
In light of the recent COVID policy shifts across the country, and after careful consideration, we have determined proof of vaccination or a negative test will not be required for attendance at ICSC events, effective immediately. We will continue to adhere to local guidelines and will notify registrants for any events that necessitate an adjustment to this plan.
ICSC is committed to bringing our event attendees together safely and with the proper health precautions in place but cannot guarantee that event attendees, exhibitors, vendors or other participants will not become infected with COVID, and by voluntarily attending an ICSC event, you accept and assume the risk of possible exposure or contraction of the same. Read ICSC's Event Terms and Conditions for more information.
The ICSC Local event series are intimate gatherings designed to facilitate greater network building and information sharing among local marketplaces industry professionals.