This event has passed. ICSC LAS VEGAS registrants may access the recorded webinar under Presentations below.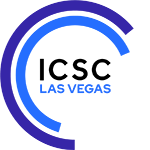 Join us for this Virtual Series to learn everything you need to know before attending ICSC LAS VEGAS. Our premier three-day event is the biggest live event of the year for the Marketplaces Industry — gathering top dealmakers, changemakers and innovators from around the world.
This virtual session is a must-attend for anyone who wants to make the most out of their experience. We'll cover the event's key features, including navigating the show floor, the full agenda, the education and general content sessions, and ICSC's new technology offerings that can further increase your ability to network, connect and make deals with like-minded professionals.
NEW THIS YEAR:
Registration relocation
Bus pickup/drop-off relocation
Additional activities in the ICSC Brand Activation area
Updated amenities on the ICSC LAS VEGAS show floor
VIP Lounge for attendees with 25+ years of ICSC membership
New time for the ICSC Global Awards Ceremony
Note: Advance registration is required. Registration will close on May 10, 2023, at 4:00 pm EST. The webinar login instructions will be emailed on May 10 to all registered participants.
The ICSC Virtual Series consists of informative webinars and online discussions exploring a range of topics including industry growth and innovation, global insights and analysis, and professional development and next generation leadership.