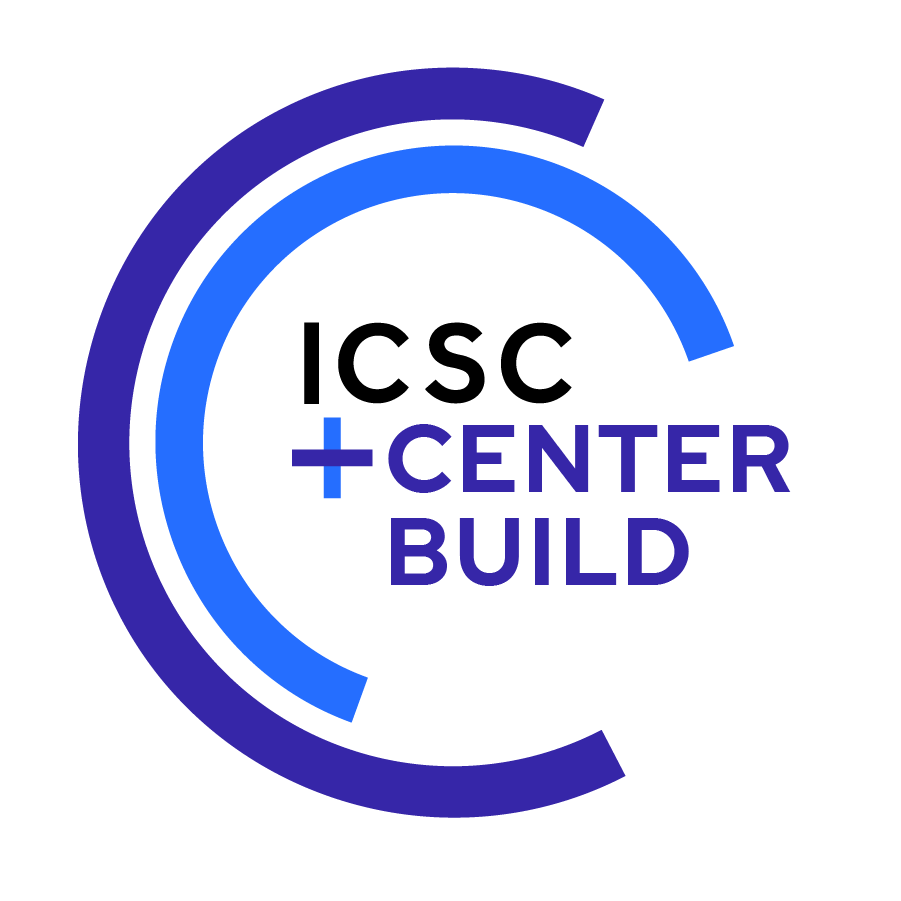 Join us in-person this fall for ICSC+CENTERBUILD, the premier event for retail and real estate professionals dedicated to the planning, development, design and construction of shopping centers, retail stores and retail-focused developments.
This year's program will focus on helping construction and design professionals navigate the shifting world of physical retail to move forward and expand their businesses and relationships within the Marketplaces Industry.
Relevant Content: Informative sessions about strategies and innovations to propel business initiatives and drive professional growth
Industry Connections: Networking opportunities to expand existing relationships while establishing new ones
Creative Solutions: Leadership insights on successfully meeting the challenges of our evolving industry
All live ICSC events will require proof of full vaccination or negative COVID-19 test within 48 hours of entry. Upon registration, attendees will receive instructions on how to submit proof of vaccination or test results prior to attendance. Registration will close November 16 at 4 pm ET to allow for attendees to upload their proof of vaccination or a negative COVID-19 test.
*On-site registration will not be available.
Registration Fees*:
Member • $730
Non-member • $1,255
Student member • $50
Retailer member • $545
Optional Events** • Tuesday, November 30, 2021
Golf Tournament • Members: $275 Non-members: $300
Cornhole Tournament • $40
Hike • $25
**To sign up for these events, please select while registering for ICSC+CENTERBUILD. If you have already registered for the conference and would like to attend these events, please contact membership@icsc.com.
Registration & Accommodation Process
Registration:
Firms sending multiple delegates must register attendees individually.
Conference registrations can be transferred to another attendee with no additional fee.
Conference registration cancellation requests received on or before November 16, 2021, will be subject to a $100 fee. Refunds will not be issued for cancellation requests received after November 16, 2021. All requests must be received by ICSC in writing.
Accommodation:
To book your hotel, you will need to first register for the conference. You will then receive a conference registration confirmation email, followed by an additional, separate email containing a custom link to book your hotel room at the JW Marriott Phoenix Desert Ridge through onPeak. This link will be valid to book one room only under the name of the confirmed conference registrant. Hotel rooms are subject to availability at the time of registering for the conference.
If you choose to book your hotel at a later date, please refer to your confirmation email to access the housing link. Note, the deadline to book your room via onPeak is November 1, 2021.
Hotel cancellation policy: Rooms at the JW Marriott must be canceled four (4) days prior to the conference. Any time after that, a penalty will be incurred. Please consult your hotel booking confirmation for more information.
*Register here for automatic email updates about this event.
ICSC is committed to bringing our event attendees together safely and with the proper health precautions in place. We continue to follow guidelines and recommendations by the CDC and state and local governments on public events and gatherings and will keep you updated on the latest developments.
The ICSC+ event series delivers discipline-specific, forward-thinking content for the creators, designers, builders and thinkers who define contemporary marketplaces and spaces where people shop, dine, work, play and gather.