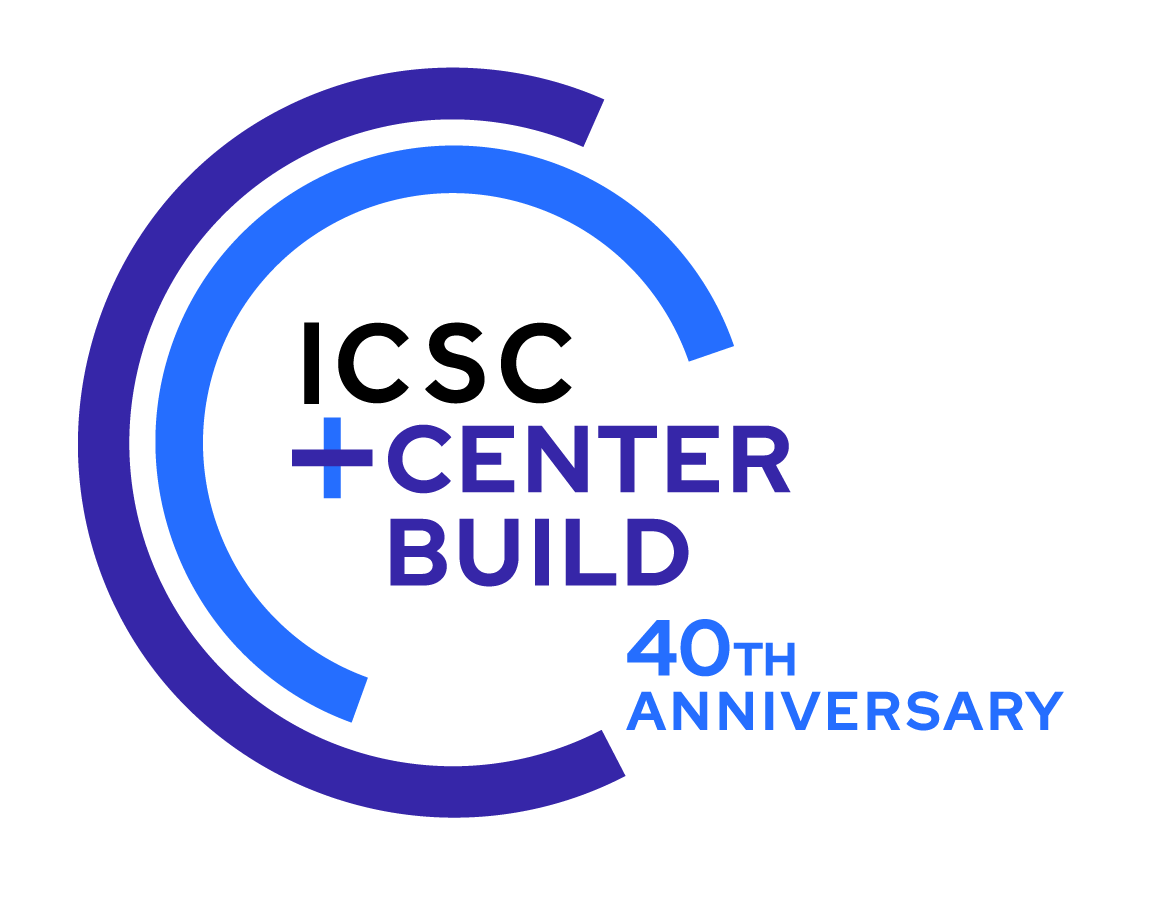 Join us this fall for ICSC+CENTERBUILD, the premier event for retail and real estate professionals dedicated to planning, developing, designing and constructing shopping centers, retail stores and retail-focused developments.
This year's program will focus on helping construction and design professionals navigate the shifting world of physical retail to move forward and expand their businesses and relationships within the Marketplaces Industry. We are committed to bringing attendees the same high-level experience, with opportunities to connect with industry colleagues and exchange ideas.
Masterclasses will highlight innovative mixed-use projects and experiential retail
Ideation Labs will present impactful discussions on future-proofing your business strategy
Roundtables will host relevant design and development topics
*CEU credits will be available for Masterclass and Ideation Labs
Thank you to the ICSC+CENTERBUILD Committee for your planning and contribution to this event. View the complete committee list here.
Registration Fees
Standard Rate (ends at 11:59 pm EST on November 28, 2022)
Member • $1,095
Non-Member • $1,750
Retailer • $645
Student Member • $50
On-Site Rate (starts at 12:00 am EST on November 29, 2022)
Member • $1,295
Non-Member • $1,950
Retailer • $645
Student Member • $50
Spouse/Partner ticket for Welcome Reception & 40th Anniversary Reception • $75 per person*
*To register a spouse or partner for the Welcome and 40th Anniversary Receptions, please click the Register button (or the "Session Registration" button if you're already registered for the event) and select "Spouse/Partner Ticket" from the "Choose Registration Options" section. Reception tickets are only good for these two receptions and are not applicable to the full conference registration.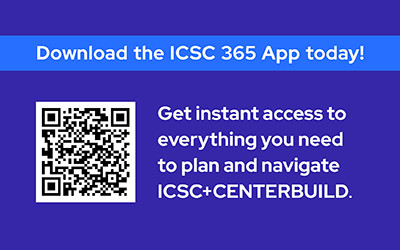 Get-Togethers (Optional Events)
To sign up, select and add options to cart during registration. If you have already registered for ICSC+CENTERBUILD, click the Session Registration Button and uncheck the "full program" option before signing up for any of these events.
Tuesday, November 29
Golf Tournament • Palmer Signature Course at the JW Marriott Desert Ridge • SOLD OUT
10:45 am • Registration
12:00 pm • Shotgun Start
5:00 – 6:00 pm • Reception and Awards Presentation
Hike • Bus Area by Sunset Lawn • 12:00 – 5:00 pm • Cost: $25
Cornhole Tournament • Sunset Lawn • 3:00 – 5:00 pm • Cost: $40
Registration & Accommodation Process
Registration:
Firms sending multiple delegates must register attendees individually.
Conference registrations can be transferred to another attendee with no additional fee.
Conference registration cancellation requests received on or before November 15, 2022 will be subject to a $100 fee for members and non-members or $25 for student members. Refunds will not be issued for cancellation requests received after November 15, 2022. All requests must be received by ICSC in writing.
Accommodation:
To book your hotel, you will need to first register for the conference. You will then receive a conference registration confirmation email, followed by an additional, separate email containing a custom link to book your hotel room at the JW Marriott Phoenix Desert Ridge Resort & Spa through onPeak. This link will be valid to book one room only under the name of the confirmed conference registrant. Hotel rooms are subject to availability at the time of registering for the conference.
If you choose to book your hotel at a later date, please refer to your confirmation email to access the housing link.
Note: The cut-off date to book your room is November 7, 2022.
Hotel cancellation policy: Rooms at the JW Marriott Phoenix Desert Ridge Resort & Spa must be canceled five days prior to arrival. Any time after that, a penalty will be incurred. Please consult your hotel booking confirmation for more information.
Notice to all ICSC Members: Please be advised that ICSC will only contact you through OnPeak, ICSC's official hotel provider. Any other email or phone solicitations offering hotel bookings are unauthorized and should be disregarded as spam notices.
In light of the recent COVID policy shifts across the country, and after careful consideration, we have determined proof of vaccination or a negative test is not required for attendance at ICSC events. We will continue to adhere to local guidelines and will notify registrants for any events that necessitate an adjustment to this plan.
ICSC is committed to bringing our event attendees together safely and with the proper health precautions in place but cannot guarantee that event attendees, exhibitors, vendors or other participants will not become infected with COVID, and by voluntarily attending an ICSC event, you accept and assume the risk of possible exposure or contraction of the same. ICSC's Event Terms and Conditions for more information.
The ICSC+ event series delivers discipline-specific, forward-thinking content for the creators, designers, builders and thinkers who define contemporary marketplaces and spaces where people shop, dine, work, play, and gather.